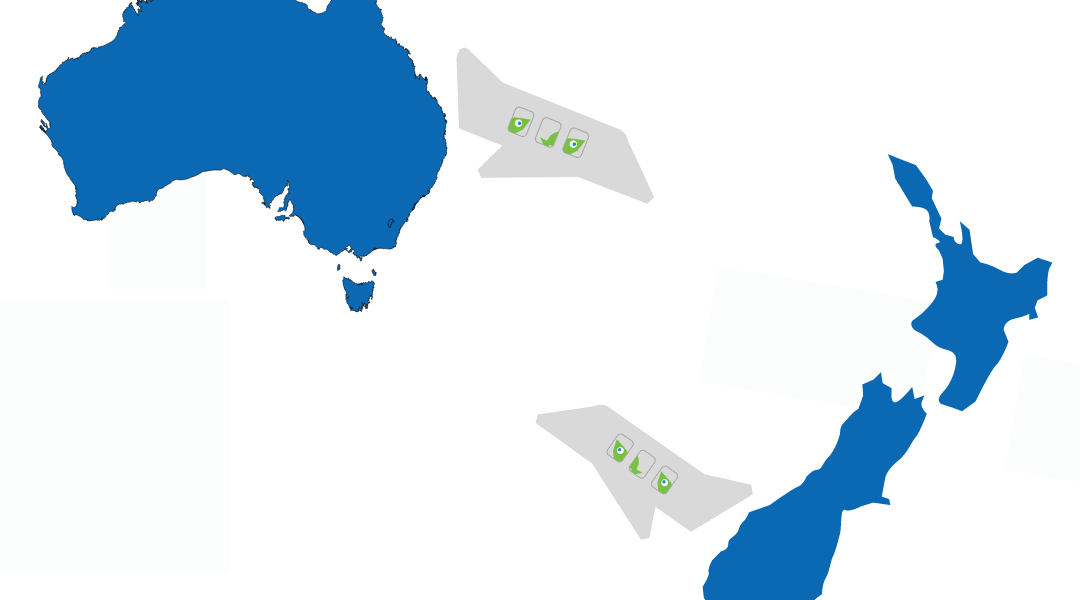 New Zealand
The New Zealand Government has extended the suspension of temporary entry class visas (including visitor, work, student, and limited visas) for those offshore  for a further three months until 6 August 2021.  Fortunately, the ongoing suspension does not affect critical healthcare workers and GHS has continued to recruit and relocate international applicants throughout the Covid crisis. In fact, we have been busier than ever!
Quarantine-free travel resumed between NSW and New Zealand on 9 May 2021.
The Bubble Loophole
Two-way quarantine-free travel allows airlines and airports to operate 'quarantine-free' also known as 'green flights' between New Zealand and approved safe travel zone destinations without the requirement of quarantine on arrival as set by local governments.   All other flights are regarded as "red flights".  Tickets are sold subject to all necessary regulatory and government approvals being held to operate quarantine-free travel. Quarantine-free travel is not guaranteed and is subject to change at short notice and unfortunately customers travel at their own risk and must be prepared to accept changes.
Many Australian citizens and permanent residents with family and friends overseas are desperate for news on the re-opening of the border.  Unfortunately, the release of the 2021 Budget revealed that Australia envisages international travel will not resume until 2022.  Many have questioned whether travelling to New Zealand via a green flight and then onward to an overseas location is a loophole to the border closure.
Unfortunately Australians will be required to apply for an outward travel exemption before travel to New Zealand if you have booked an onward flight from New Zealand to another overseas destination.  Omitting information or deliberately making a false declaration is an offence under the Immigration Act and the streaming and separation of arriving and departing red and green flights through airports will expose very quickly any deviation from what has been declared.
Those who travel onwards from New Zealand to another international destination must be aware that returning to Australia will be difficult because of the current restrictions on passenger numbers and the limited availability of flights.  Most travellers would be unable to travel via New Zealand upon returning as they would no longer meet the criteria for a border exemption into New Zealand (whose border also remains closed to all foreign nationals – other than those who have been in Australia in the 14 days prior to their arrival).  Travellers could remain "in transit" in New Zealand but would then need to return to Australia on a "red flight" which means they will be required to:
present a negative COVID-19 test result taken up to 72 hours before departure to Australia
enter 14 days mandatory hotel quarantine on arrival at their own expense, and
be tested periodically while in mandatory quarantine.
In short, travel at this time is an expensive and uncertain scenario which can change at short notice.
Unfortunately, the risks posed by overseas travel at this time, including possible disruption to return to Australia and from COVID-19 in many countries, remain high.
Australia
 Repatriation flights facilitated by the Australian Government to return Australian citizen and permanent residents from India resumed 15th May 2021. All Australians returning from India will be required to quarantine outside Darwin at the Howard Springs facility.
Around 900 Australians who have been listed as "vulnerable" by the Department of Foreign Affairs and will be given priority.
Passengers must return both a negative COVID-19 PCR test result and a negative rapid antigen test result prior to departure.
If you have any further questions, please do not hesitate to contact the team at Global Health Source.